Factory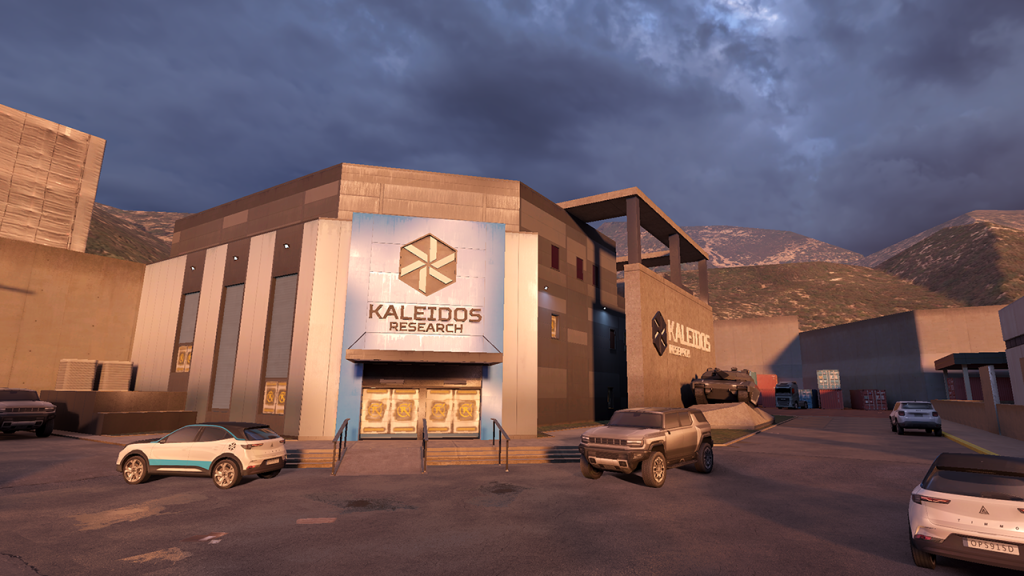 Released: November 21st, 2022 – Alpha 1.0
Game mode: Bomb Defusal
Factory is the game's first Bomb Defusal map, set in an important ESTF factory that supplies the Enforcers with cutting-edge weaponry and gear. Revolters intend to destroy the factory, causing a supply shortage for the Enforcers. Attack to reclaim the factory, or defend to keep your position and level it with the ground.
Hideout
Released: April 13th, 2023 – Launch
Game mode: Bomb Defusal
Hideout is a short-ranged combat map. Enforcers have traced Revolter activity back to a once-luxurious villa in the middle of nowhere, surrounded by breathtaking nature. The Revolters have turned the abandoned villa into an important base of operations. Attack the base to obtain sensitive and vital information about the looming Revolter threat, or defend the base long enough to destroy all evidence and prevent the ESTF from obtaining it.
Skyscraper
Released: April 13th, 2023 – Launch
Game mode: Bomb Defusal
Skyscraper is a longer-ranged combat map. Revolters have infiltrated a major media broadcast station, located in the top floors of a high-rise building overlooking the city, with the intention of broadcasting their propaganda to millions of households. Attack the skyscraper with everything you've got to keep the Revolters from airing their manifesto and destroying the station, or defend your position to stick it to the Enforcers and achieve your objective.
Killhouse
Released: April 13th, 2023 – Launch
Game mode: Team Deathmatch
Killhouse is the game's first Team Deathmatch map, featuring high octane battles to see who can get the highest kill count. Revolters have broken into an ESTF combat training facility and plan to hit the Enforcers where it hurts. Gain control of the facility by eliminating all enemies.
Join our Discord Server to be part of the community and stay informed about future updates and events.
Copyright © 2022-2023 Triangle Factory BV